Camera: Canon T70 SLR
Lens size: 28-55mm
Lens used: f/3.5-8.0
Film: Kodak, Black and White, 400 ISO
Flash? nope.

feel free to comment or add! :)
*pics are too big to post alone, follow the cut...
I really enjoyed walking around the park and playground though...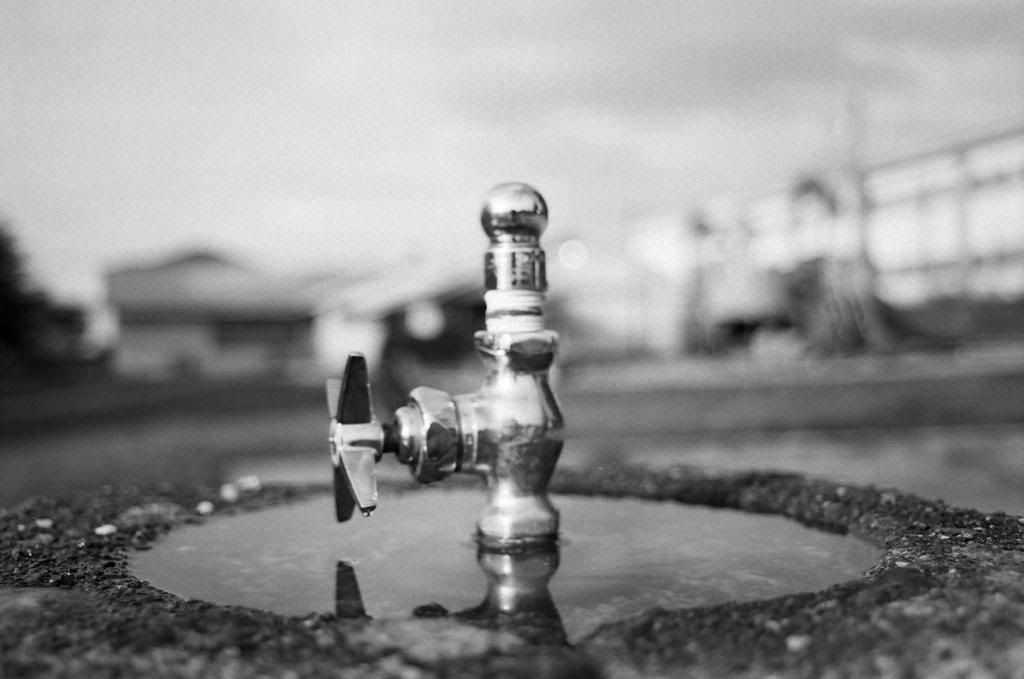 Imagine __ kids, adults, parents, grand-parents, nannies and animals drinking from the same fountain.
Lessons anyone?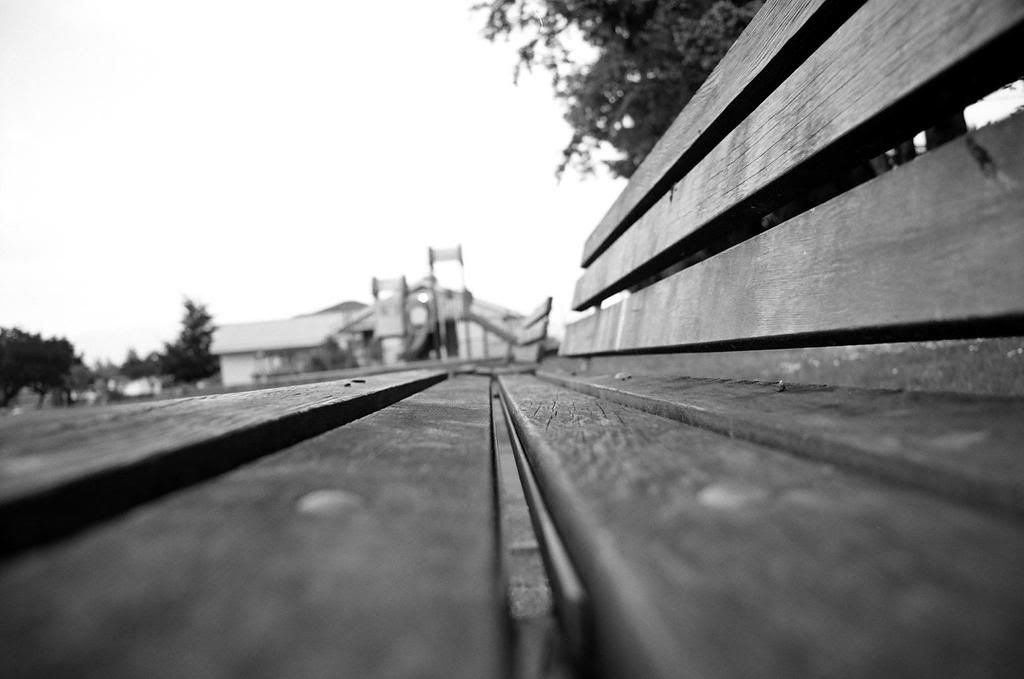 Walk under the park benches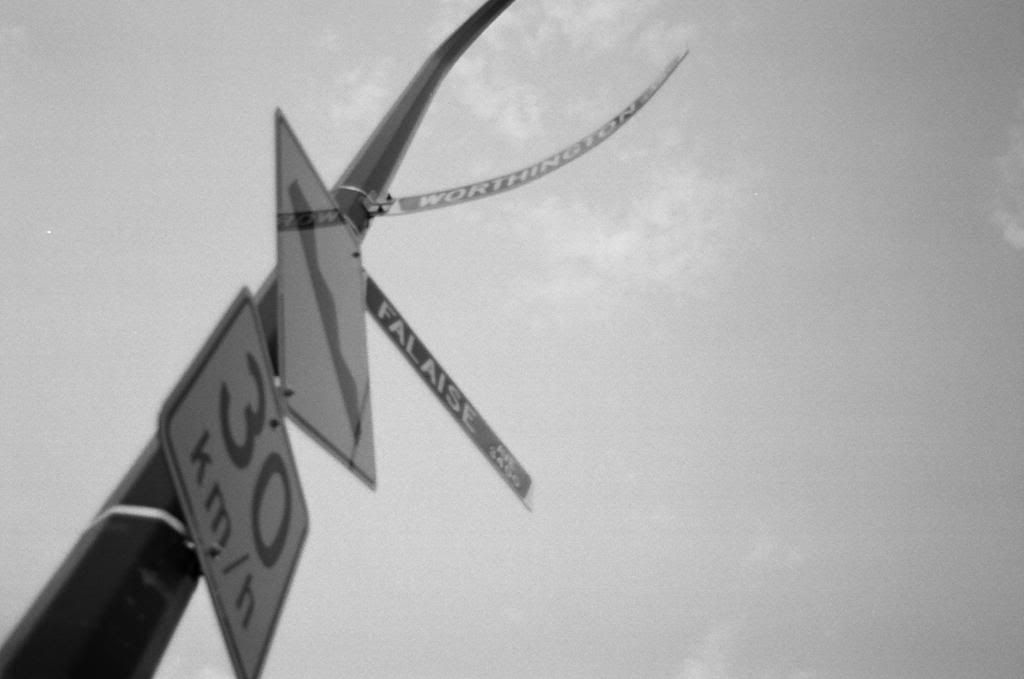 The street sign that says 'Worthington' is just totally twisted... I love it.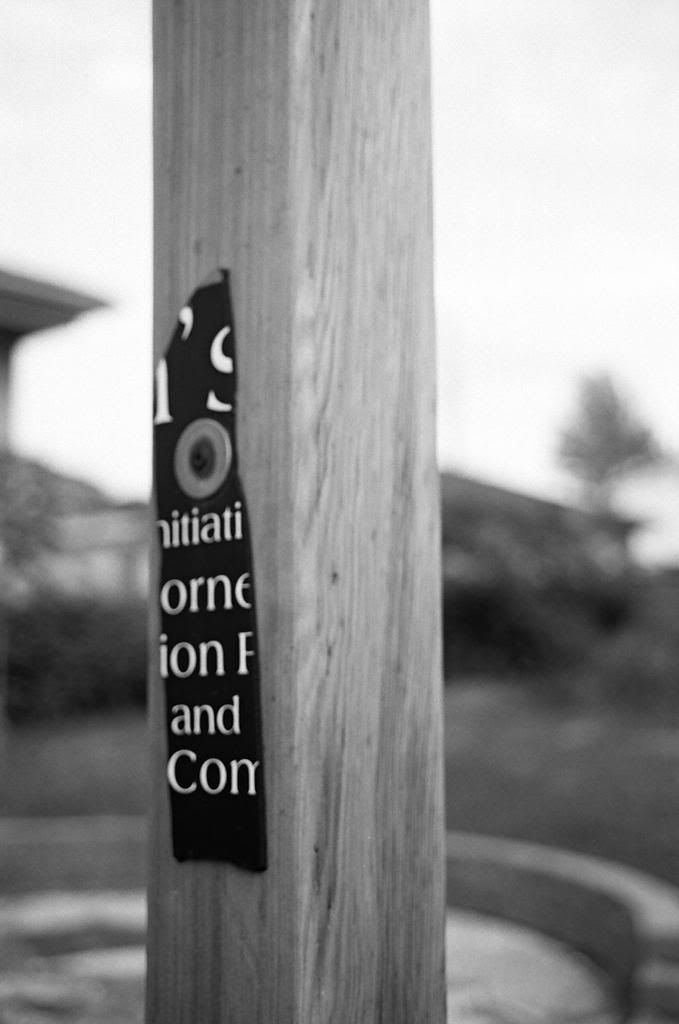 I found this very interesting..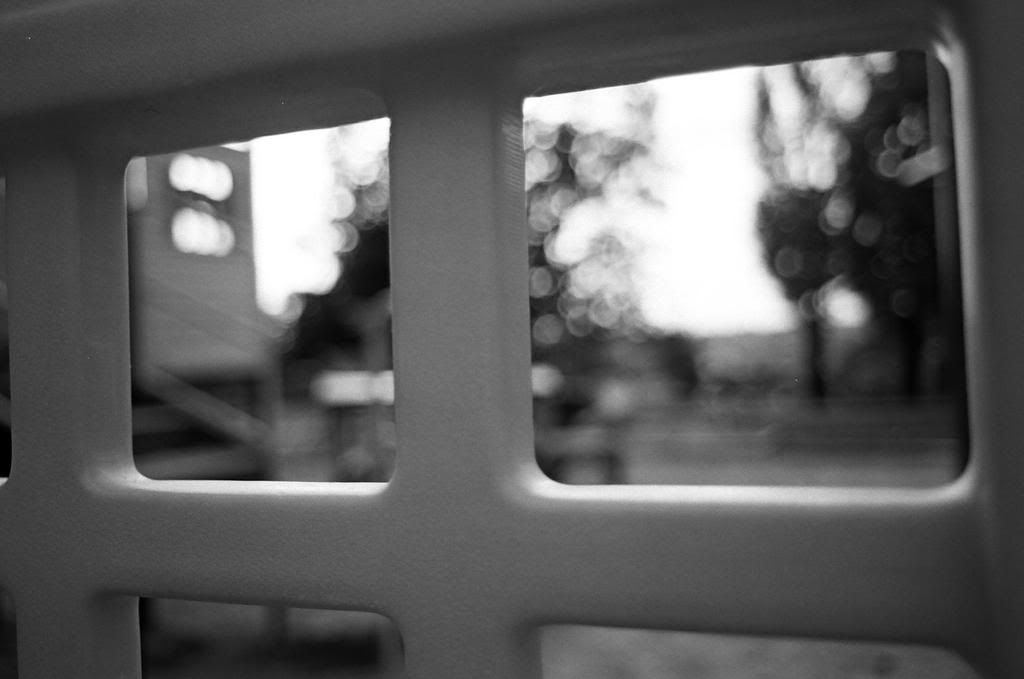 Ahoy 'thr mate! This was taken on a plastic kiddie pirate's ship.. some kid probably puked where I was standing
This reminds me of the very first time you climb the jungle gym stairs as a wee bit. Then, when you're ready to go - you're intimidated by the depth of the stairs that you end up crying out of fear. Then your mum comes to "save you."
So I asked the care taker of the owner of this bicycle if I can take a few pics of the boy's bike. He was so adorable.. harassing me with all these questions etc.